GlobeNewswire
Clean Energy Technologies, Inc. Leads Discussions on Sustainable Energy at APEC 2023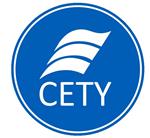 News provided by
Clean Energy Technologies, Inc.
Nov 21, 2023, 8:30 AM ET
CEO Kam Mahdi addresses an audience of CEOs and government leaders including California State Treasurer and APEC Leaders Week co-host, Fiona Ma, about the path to a resilient and sustainable future

Chinese President Xi Jinping's remarks about fostering development in green and low carbon economy reinforces CETY's strategy to provide clean energy solutions to China and beyond

CETY's participation and global partnerships in end-to-end clean energy initiatives further exemplify the APEC mission

COSTA MESA, CA., Nov. 21, 2023 (GLOBE NEWSWIRE) -- Clean Energy Technologies, Inc. (NASDAQ: CETY) ("CETY" or the "Company"), a rising leader in clean energy solutions, today announced its participation in the Asia Pacific Economic Conference (APEC) 2023, held in San Francisco. Under the theme "Making Smart Sustainable," CETY's CEO, Kam Mahdi, led discussions focused on forging a resilient and sustainable through technological means.
This year's APEC, attended by leaders from its 21 member countries, featured a landmark meeting between Chinese President Xi Jinping and United States President Joe Biden. Their discussion centered on bolstering the sustainability partnership between the world's two largest economies.
CEO Kam Mahdi of CETY emphasized the significance of global collaboration in his address: "Achieving a resilient, sustainable future hinges on international cooperation. It's essential for governments to lead the way by implementing supportive policies and incentives that fosters this goal."
Over the last five years, CETY has expanded its global footprint, aligning with the cooperative spirit championed at APEC. A testament to this expansion is CETY's partnership with Natural Gas Pipeline Network Group Co., Ltd. (NGPNG), in China, reflecting China's shift from coal to renewable energy. This partnership grants CETY access to China's natural gas network. The reach of NGPNG's infrastructure across China not only facilitates CETY's access to international gas imports but also expands the company's sales capabilities through NGPNG's network.
To further underscore CETY's dedication to renewable energy initiatives, the company announced a 20-year Power Purchase Agreement (PPA) in 2023. This agreement, forged between Vermont Renewable Gas, LLC (VRG), a limited liability company affiliated with CETY and VEPP, Inc., a not-for-profit corporation that administers two of Vermont's Renewable Energy Programs under contract with the Vermont Public Utility Commission, involves the sale of all electric power and other related benefits derived from a 2.2-megawatt biogas facility in Lyndonville, Vermont. CETY is set to take the helm in the design, construction, and operational management of this facility, employing its innovative high-temperature ablative fast pyrolysis reactor (HTAP Biomass Reactor).
"APEC serves as a vital reminder of our collective responsibility in aggressively pursuing clean energy solutions," said Kam Mahdi. "At CETY, we are becoming an end-to-end energy solutions company and continually seeking partnerships to realize this vision."
Since its inception in 1989, APEC has been instrumental in fostering global trade, economic and technical cooperation. Hosting its conference in various cities worldwide, APEC has emerged as a key global forum. The 2023 U.S. program, themed "Creating a Sustainable and Resilient Future for All," underscored its enduring commitment to these goals.
About Clean Energy Technologies, Inc. (CETY)
Headquartered in Costa Mesa, California, Clean Energy Technologies, Inc. (CETY) is a rising leader in the zero-emission revolution by offering eco-friendly green energy solutions, clean energy fuels and alternative electric power for small and mid-sized projects in North America, Europe, and Asia. We deliver power from heat and biomass with zero emission and low cost. The Company's principal products are Waste Heat Recovery Solutions using our patented Clean CycleTM generator to create electricity. Waste to Energy Solutions convert waste products created in manufacturing, agriculture, wastewater treatment plants and other industries to electricity and BioChar. Engineering, Consulting and Project Management Solutions provide expertise and experience in developing clean energy projects for municipal and industrial customers and Engineering, Procurement and Construction (EPC) companies. Clean Energy Technologies (H.K.) Limited (CETY HK), our wholly owned subsidiary manages our natural gas trading operations in China to source and supply natural gas to industries and municipalities located in China.
CETY's common stock is currently traded on the Nasdaq Capital Market under the symbol CETY. For more information, visit www.cetyinc.com.
SAFE HARBOR STATEMENT
This news release may include forward-looking statements. These statements are made under the "Safe Harbor" provisions of the United States Private Securities Litigation Reform Act of 1995 and involve risks and uncertainties which could cause actual results to differ materially from those in the forward-looking statements contained herein. These forward-looking statements can be identified by terminology such as "will," "expects," "anticipates," "future," "intends," "plans," "believes," "estimates" and similar statements. Statements that are not historical facts, including statements about the Company's beliefs and expectations, are forward-looking statements. Forward-looking statements involve inherent risks and uncertainties. A number of factors could cause actual results to differ materially from those contained in any forward-looking statement, including but not limited to the following: the Company's goals and strategies; expansion plans; future business development, financial condition and results of operations; the trends in, and size of, biomass renewable energy market; the Company's expectations regarding its relationships with customers, suppliers, third-party service providers, strategic partners and other stakeholders; general economic and business conditions; and assumptions underlying or related to any of the foregoing. Further information regarding these and other risks is included in the Company's filings with the SEC. All information provided in this press release is as of the date of this press release, and the Company does not undertake any obligation to update any forward-looking statement, except as required under applicable law.
Investor Relations Contact:
ir@cetyinc.com
Contact:
Clean Energy Technologies, Inc.
2990 Redhill Avenue
Costa Mesa, CA 92626
949.273.4990 main
949.273.4990 fax
www.cetyinc.com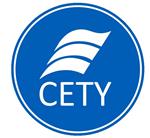 NOTE: This content is not written by or endorsed by "WJBF", its advertisers, or Nexstar Media Inc.
For inquiries or corrections to Press Releases, please reach out to GlobeNewswire.